Facilities that work with health-related information find themselves with more sensitive data than other organizations. Because of this, a single HIPAA violation can land you with a $50,000 fine (or higher). That's why you need to ensure HIPAA compliance when disposing of hard drives.
Luckily, computer recycling is easier than ever before, making HIPAA compliance simple. Read on to learn about HIPAA requirements, permanent digital file deletion, and proper disposal techniques when clearing out your office space.
The Basics of HIPAA Disposal Requirements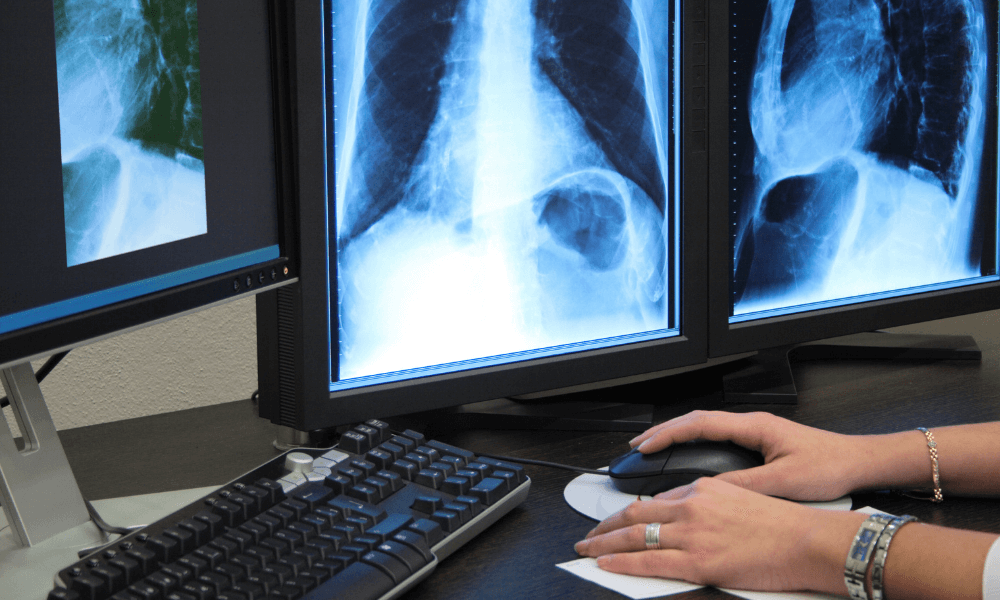 The Health Insurance Portability and Accountability Act (HIPAA) is a 1996 law that creates national standards to protect sensitive patient health information. Its aim is to ensure that no American faces their information being disclosed without their knowledge. Written consent is the only way that information can be shared.
These standards are instrumental in safeguarding people's security and privacy. However, they do make it more difficult for facilities to dispose of hard drives.
Medical facilities, of course, must remain HIPAA-compliant, but this legislation affects all businesses. Organizations tend to have employee health insurance information stored on their hard drives, and this information is among what is protected by HIPAA.
Unfortunately, neither this legislation nor any government rules surrounding it give a preferred PHI disposal method. They only state that employers take "reasonable" action to safeguard information before, during, and after the process of disposal.
Defining Reasonable Action
"Reasonable" is a very general term that is difficult to define. Where is the defining line of what the government will consider noncompliance or negligence? At what point will your entity face a hefty fine if data is insufficiently destroyed?
With no more insight, these questions are impossible to answer. Since there is no further insight, most organizations wisely choose to err on the side of caution.
This is an especially good idea because the Department of Health and Human Services states that there are three appropriate steps for removing ePHI from hard drives. These processes are called clearing, purging, and destruction. Unfortunately, these are also broad terms, but they do give some insight into what needs to be done.
Clearing
Clearing is a process where you overwrite media that is on a hard drive. You can use either software or hardware to record over previously-stored magnetic hard drive data.
The recording that overwrites this information will simply be a random or previously-specified pattern. It will not be any new, potentially sensitive information. You can overwrite data a single time or do so multiple times to clear the ePHI even more thoroughly.
This is a great method for eliminating data, but it isn't foolproof. There may be areas on a magnetic hard drive that you simply do not reach, which leaves the data on the hard drive. Incomplete erasure is a surefire way to find yourself noncompliant with HIPAA regulations.
This is why clearing alone is not enough to make your device ready for disposal. You will need to implement other dedicated codes and demands to erase data from your hard drive.
Purging
Purging builds on the clearing process for magnetic hard drives. Once you've overwritten the data on your machine, you'll need to do something called degaussing. This is a purge system in which you expose the hard drive to a stronger magnetic field.
The goal of cleansing is to delete files from a machine. The goal of degaussing is to completely erase all data on the hard drive, thus wiping it clean.
Guaranteeing Data Destruction
Permanent file deletion can be a challenge even if you understand cleansing and purging. You'll need a tool that specializes in digital file shredding. The Shred Cube is one of the best on the market because it's both effective and easy to use
The Shred Cube is a file shredder that looks like a large, cube-shaped USB drive. You plug it into the USB port on your machine and activate it. It then performs full file deletion services and wipes your hard drive clean of any and all sensitive information.
Shredding this data is a completely permanent process that safeguards information from unauthorized users after disposal.
There are many benefits to using the Shred Cube. Some of the best include:
Being an unrecoverable method of data elimination
User-friendly (an easy way to wipe a hard drive with no technical knowledge)
A simple, single-step process that cleans out all sensitive data
Securing legal documents, personal information, and financial data
Peace of mind upon wiping a hard drive
The finality of this technology ensures that your hard drive is 100% HIPAA compliant prior to disposal.
What to Do With Clean Hard Drives: Destruction
While the Shred Cube makes hard drives sellable in most cases, this is not something you should do when trying to comply with HIPAA. Destruction of hard drives is necessary per the requirements outlined by the Department of Health and Human Services.
There are a few ways that you can destroy the physical hard drive.
The first is by shredding it. While you already have shred your digital files with the Shred Cube, shredding a physical machine requires a separate industrial-grade metal shredder. These machines cut the device into as many devices as possible.
If you don't have access to such a shredder, you can also melt, pulverize, or incinerate the device.
Get Started With HIPAA-Compliant Computer Recycling
While computer recycling can be a challenging process, it's easier than ever before to stay HIPAA-compliant. Now that you know the technologies that can make this process simple, it's time to invest in a failsafe ePHI cleansing system.
We're committed to providing you with your very own Shred Cube to ensure that you can quickly, effectively, and permanently erase sensitive data for HIPAA-compliant disposal. Contact our experts today to discuss your permanent file deletion needs.